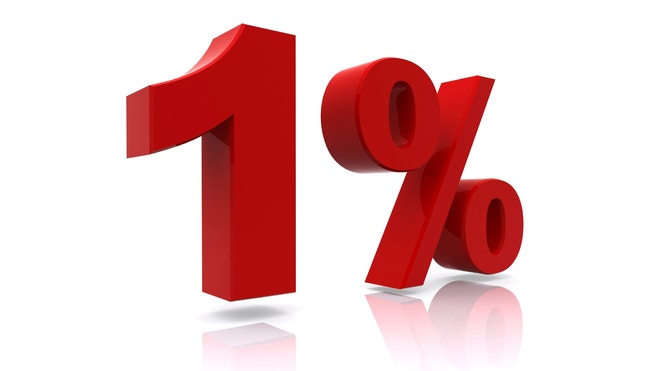 The following list of 20 characteristics was developed by psychologist Robert Hare and have been noted as defining criteria to identify a "certain 1% of the U.S. population."One can use this list as a quick and informal identification guide if desired. Ideally, however, it will be more accurate if the individual and his/her acquaintances are interviewed. In this case, each item would be graded as:

0 – Does not apply
1 – Partial match or mixed information
2 – Reasonably good match

Interpersonal relationships
Glibness / superficial charm
Grandiose sense of self-worth
Cunning/manipulative
Observable behavior
Lack of remorse or guilt
Emotionally shallow
Callous/lack of empathy
Failure to accept responsibility for own actions
Lifestyle
Need for stimulation / proneness to boredom
Parasitic lifestyle
Lack of realistic, long-term goals
Impulsiveness
Irresponsibility
Antisocial Behavior
Poor behavioral controls
Early behavioral problems
Juvenile delinquency
Revocation of conditional release
Criminal versatility
Other items
Many short-term marital relationships
Promiscuous sexual behavior
Do you personally know someone in the 1% of the population who might score 25-30 out of a maximum of 40? If so, they might fit the "gold standard" PCL-R assessment for psychopathy. (They may be a "psychopath" – lacking empathy, prone to being self-serving and insensitive to the needs of others.) In other words, these are typically amoral people who lack, or are indifferent to, a concern for others.
The term "sociopath" is sometimes used interchangeably. The choice of term often depends on whether one thinks the cause is due to psychological/genetic/environmental factors or due to social factors.
IMPORTANT NOTE – Before I Go On
_This assessment can only be considered valid if administered by a suitably qualified and experienced clinician under controlled conditions._
Now that I have taken you here and teased you with a "1%" label, can you think of any other small cluster or class of individuals who seem to lack empathy and are prone to being self-serving and insensitive to the needs of others? These people don't need to be overtly criminal. In fact, they may be very good at staying just on the safe side of the law. They may be very skilled at finding and using loopholes. They are capable of doing everything they can to get away with serving themselves and increasing their wealth and power. But, in the last analysis, they often don't seem to care who they hurt in the process.
Addendum:
The Diagnostic and Statistical Manual of Mental Disorders (DSM-IV) does not list or define "psychopathy." However, it does diagnose "Antisocial Personality Disorder" (ASPD) – based entirely on behavioral observations. ASPD is defined as a '…a pervasive pattern of disregard for, and violation of, the rights of others that begins in childhood or early adolescence and continues into adulthood.' A diagnosis of ASPD requires only three out of the following seven specific factors to be present:
failure to conform to social norms with respect to lawful behaviors as indicated by repeatedly performing acts that are grounds for arrest;
deception, as indicated by repeatedly lying, use of aliases, or conning others for personal profit or pleasure;
impulsiveness or failure to plan ahead;
irritability and aggressiveness, as indicated by repeated physical fights or assaults;
reckless disregard for safety of self or others;
consistent irresponsibility, as indicated by repeated failure to sustain consistent work behavior or honor financial obligations;
lack of remorse, as indicated by being indifferent to or rationalizing having hurt, mistreated, or stolen from another;

[amz-related-products search_index='Books' keywords='Robert Hare Psychopath' unit='grid']